Round Up of Black November / Single's Day Deals in UAE
Move over Black Friday. Many online stores in UAE are offering great discounts and offers this November. Some are even calling it Black November.
Here is a round-up of all the deals I have come across
Amazon
Amazon had acquired Souq.com in 2017 and entered the Middle East market. In 2019, it was finally re-branded and Amazon Prime services were launched. Read my review here.
Amazon.ae will offer discounts on a huge range of products to celeberate 11.11. Further, if you own a RAK Bank or Masreq Bank credit card, you get an additional 10% discount (up to AED 100).
Offer Code: None (Some discounts for Prime members only. If you have not signed-up for it yet, you get free trial for a month.)
Offer Validity: November 11, 2019
Namshi
Namshi.com is well-known in Middle East for clothes and accessories. It frequently offers discounts on listed merchandise.
To celebrate Black November, Namshi has a Buy 1 Get 1 Free offer for selected items across 600+ brands.
Offer Code: BN
Offer Validity: November 11, 2019
Firstcry
Firstcry is an India based startup focusing on childcare and maternity products. It has just opened doors in UAE and is offering heavy discounts.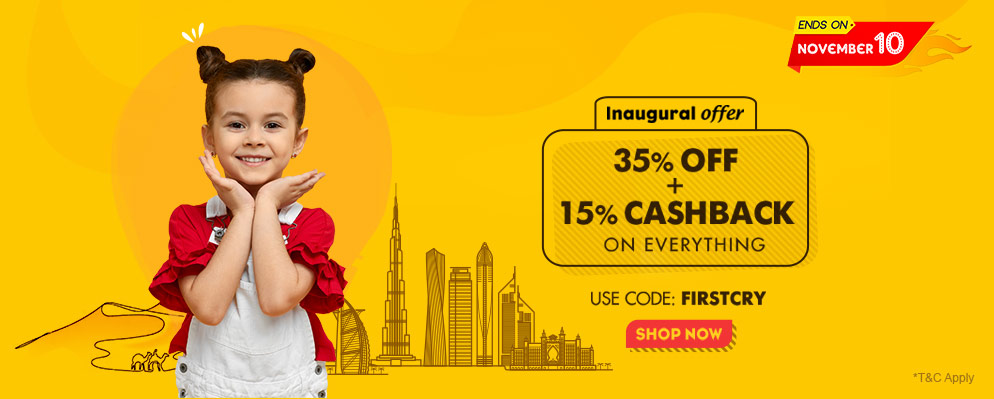 Till today (November 10, 2019) you get 35% discount and 15% cashback on all products. Note that previously discounted products are not eligible.
Offer Code: FIRSTCRY
Offer Validity: November 10, 2019
And from midnight of November 11, 2019, the first 200 buyers on its app will get a discount of 100%! The maximum amount is AED 250.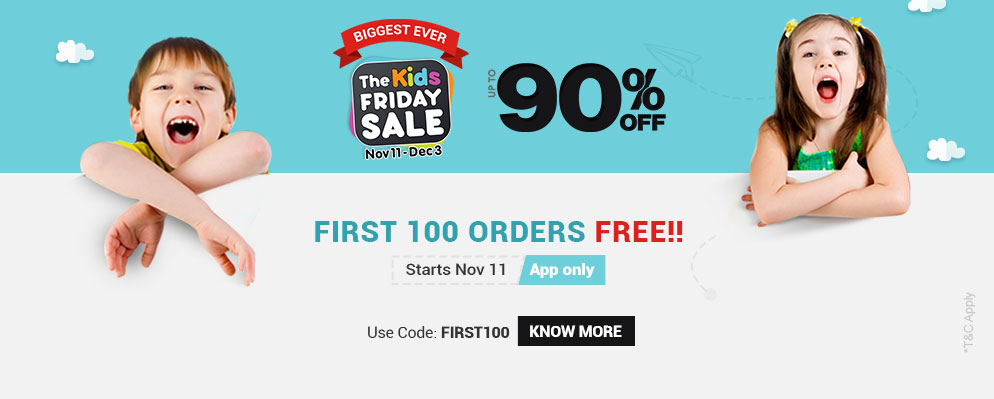 Offer Code: FIRST100 (App only)
Offer Validity: November 11, 2019
If you are not among the first 100 purchasers, you can still get a 50% discount by using the coupon code 'APP50'. The maximum discount will be AED 100.
GAP
GAP UAE, like Namshi, is offering Buy 1 Get 1 Free on select range of products. You can visit the offer page here.
Mamas and Papas
Another great offer if you want to buy kid's stuff. Buy 1 Get 1 free on many products.
Final Thoughts
Are there any other offers you have come across? Please let us know in comments below.